Significant updates in the saralhisab estimation app
For the last couple of days, a few customers are demanding some features which are really helpful for this business. After receiving the request we decided to add them to the Estimation app. Our recent updates of the Estimation app contain these updates. New features are listed below.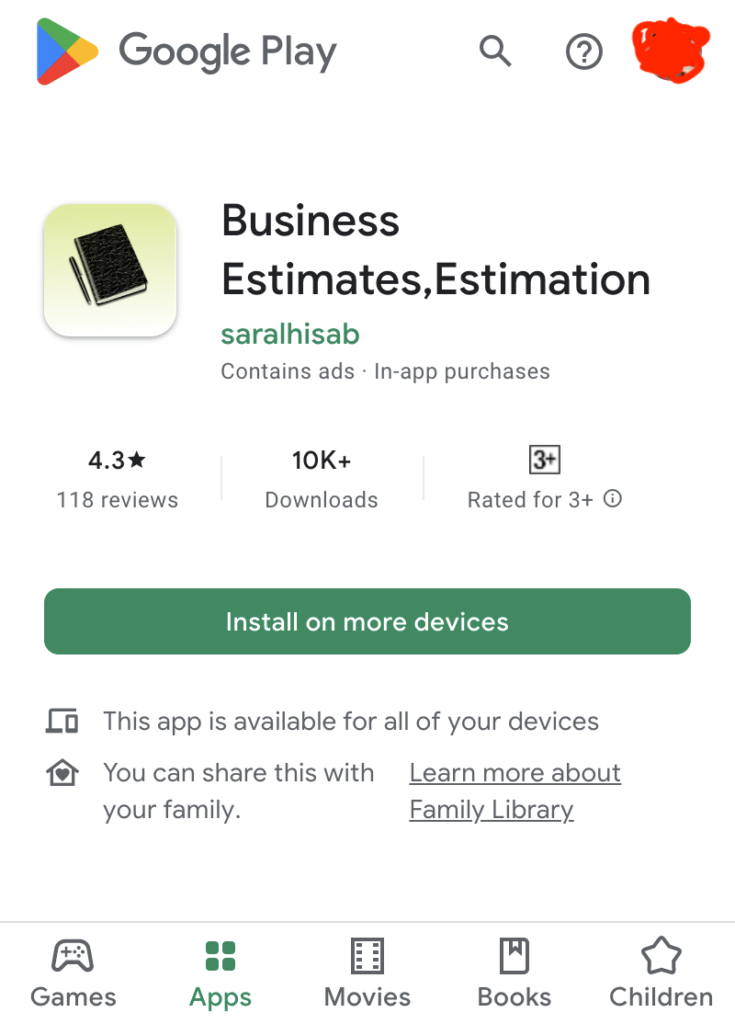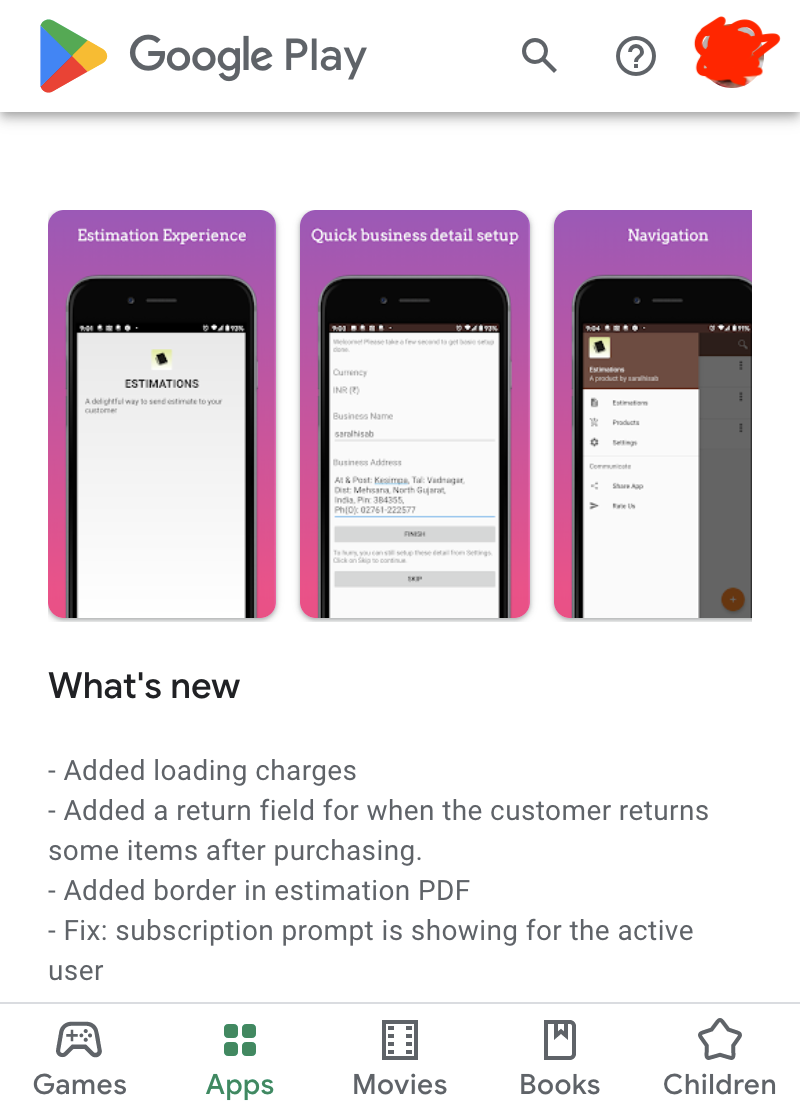 Border in estimation pdf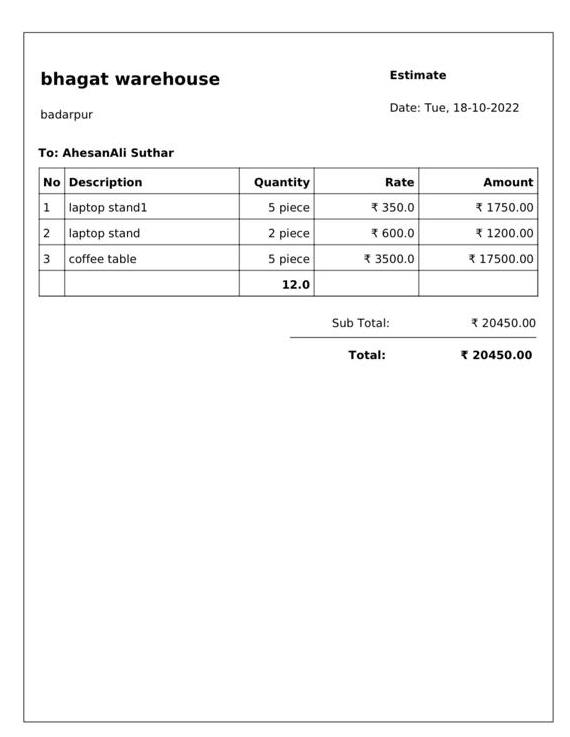 Before estimation PDF does not contain a border. But after listening to multiple customers we thought to add it as part of this update.
Loading charges
Considering you have a warehouse from there you have to regularly load your goods onto the truck or some loading vehicle. So for this our estimation app can help to add this loading charge separately in the estimation document.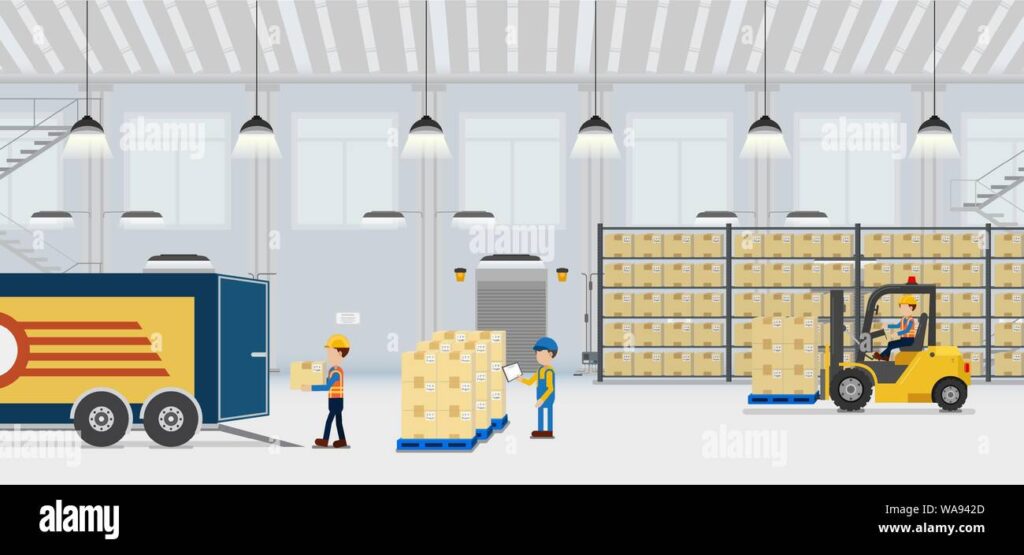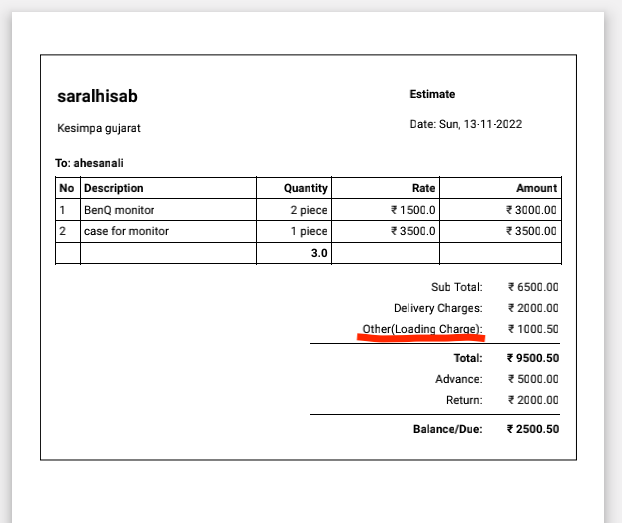 These loading charges will definitely help when you have to regularly load your goods into containers or goods vehicles.

Return (sales return)
Let's say you have a hardware store and customers are purchasing items to prepare some furniture at their house. Now once all the furniture have be developed on the customer's side and he/she has some items remaining. Now the customer wants to return those items to you. In such cases, the estimation app return feature will help to generate a clear statement.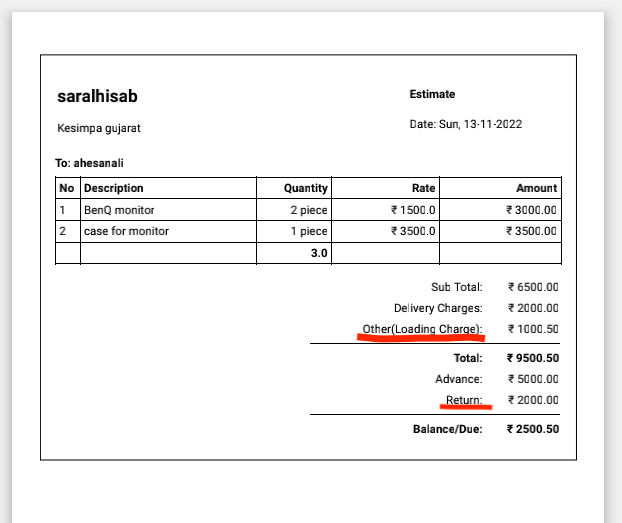 Try estimation app enjoy all these new features and generate awesome estimates and send a clear and cut statements to your customers.

Feel free to reach out to us at admin@saralhisab.com
Please follow and like us: