Estimation app GST(CGST/SGST,IGST) support added
saralhisab has launched estimation app before five year. It was just an experience that i have found in one business meet. Estimation app has gradually getting started interest from global users on google play store. Day by day idea has sprung and we added few tweaks. Finally i have added subscriptions and got real customers. Things are going well and app downloads are working fine.
But in tax option we have added general tax options. Single column tax with percentage.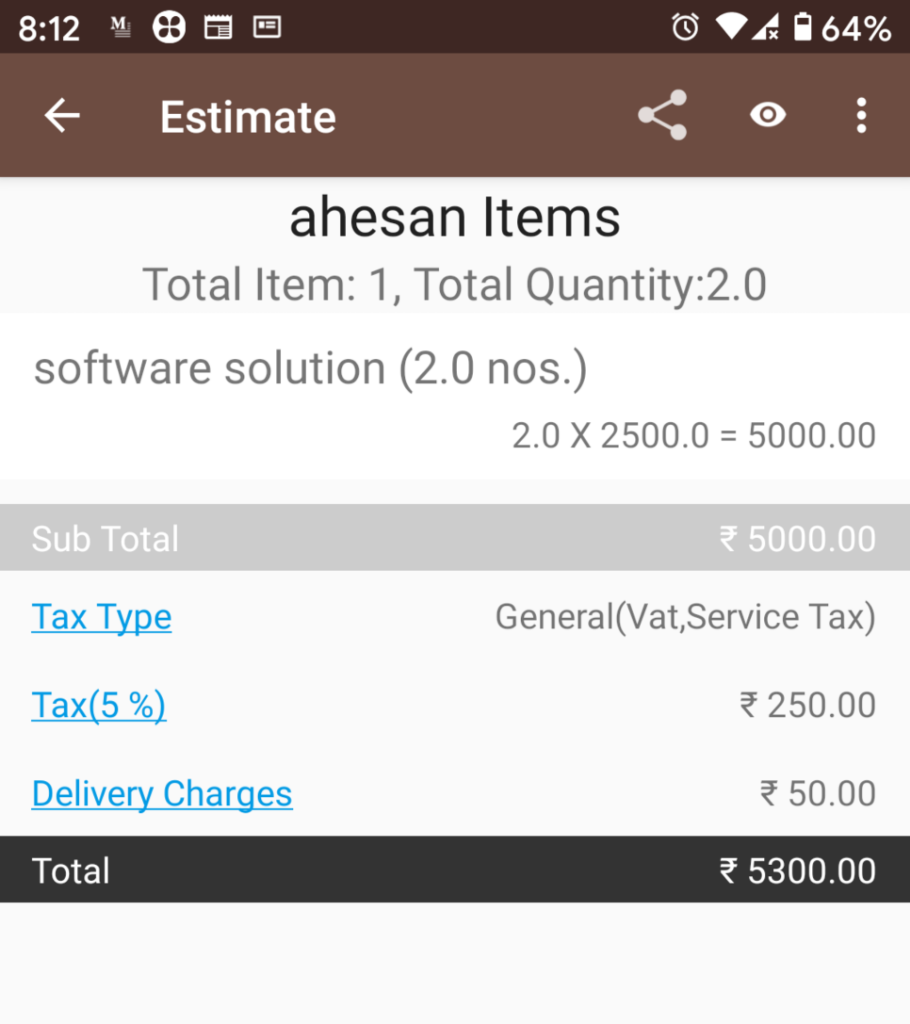 But before few years especially in India, government has changed tax structure. They introduce GST. So this tax structure change also reflect in softwares which all businesses are used. Few of our customers also requested to implement GST as part of google plays store app reviews. So we decided to add GST support in our featured estimation app. So let's see how we can easily apply GST in estimation app.
Let say we have below estimation and we now need to show CGST and SGST instead of simple tax label.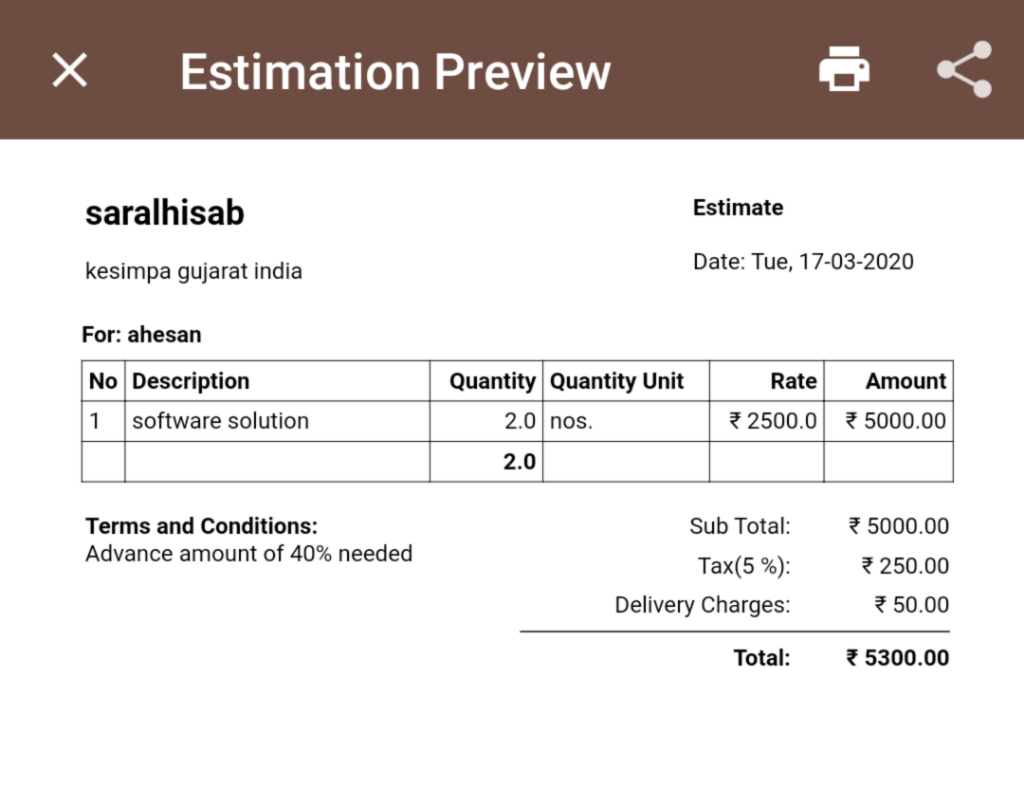 In estimation screen tap on Tax Type and select CGST/SGST and you will have CGST and SGST in your estimation. Yes it's that's simple.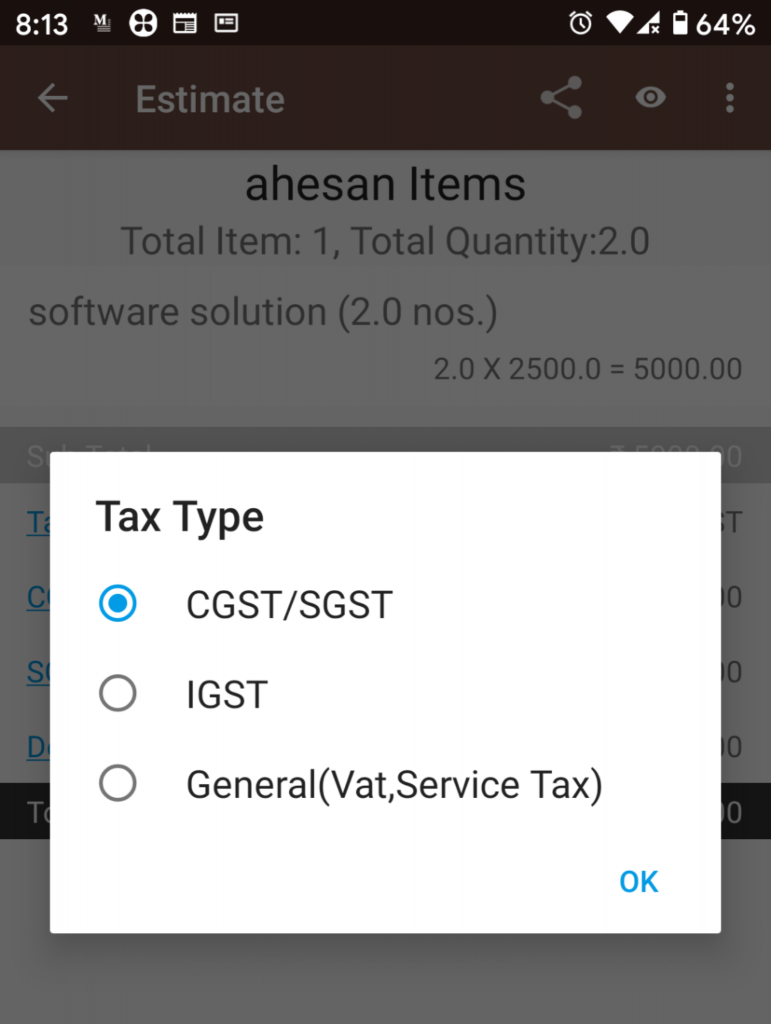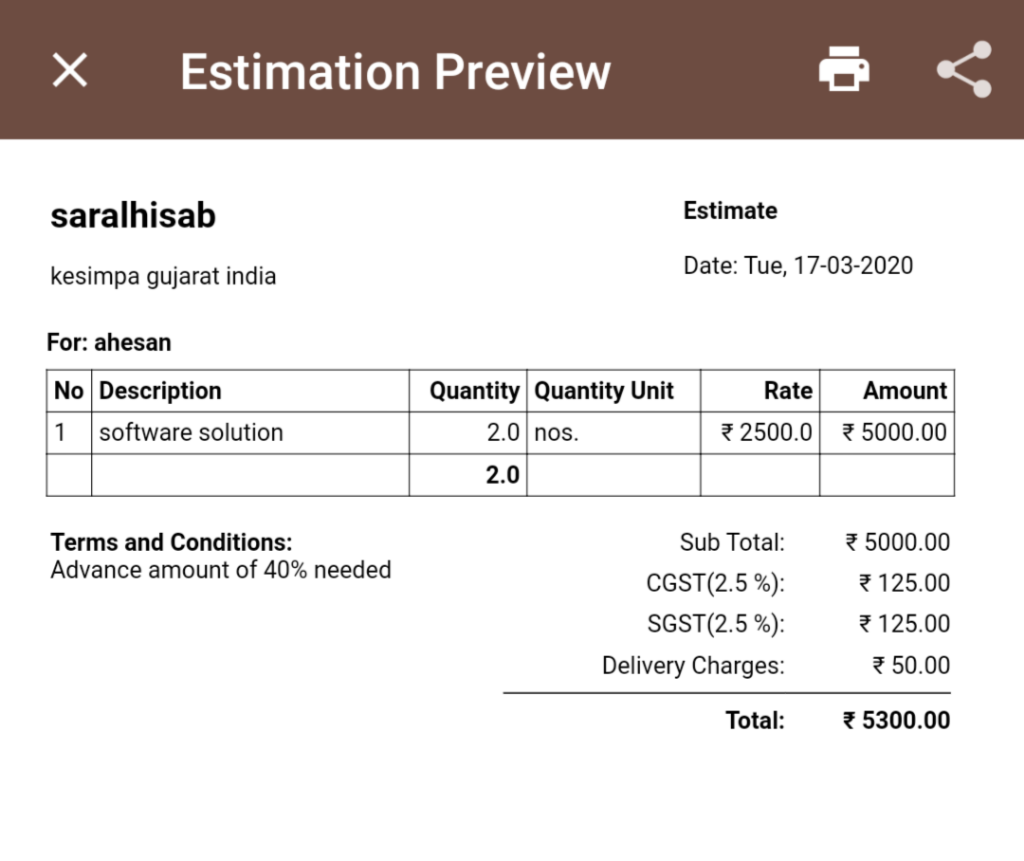 If you do not like to select this options every time, you can set these settings in settings screen of the app.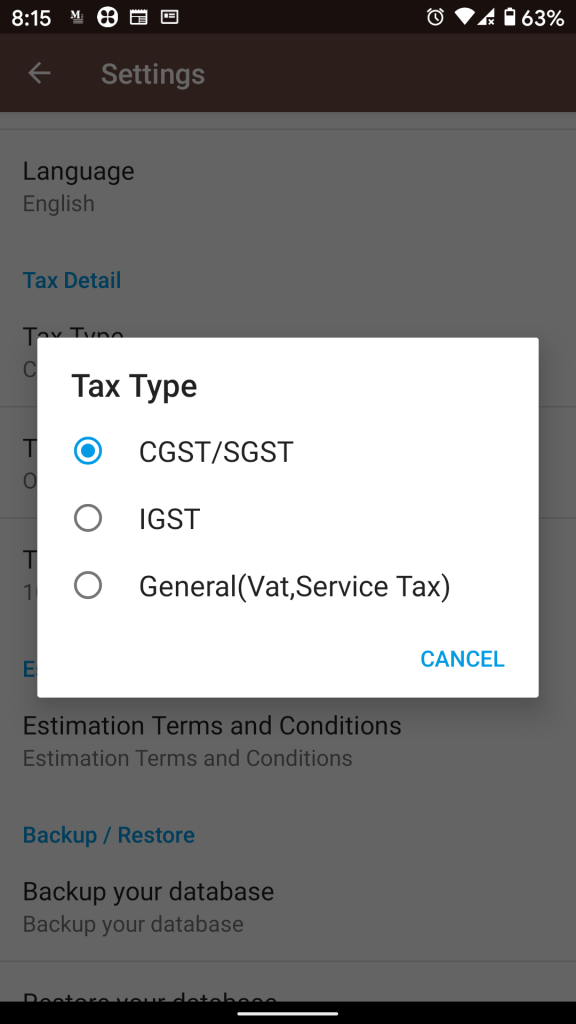 Apart from cgst/sgst we have also added estimation terms and conditions in settings screen. So you can set terms and conditions for each of your estimation.
To take a tour of the app click on this link.
Please follow and like us: